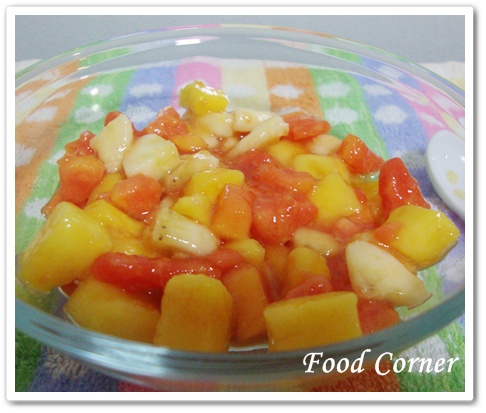 Fruit salad is a very easy & simple dessert. This time I tried it with a different dressing & I found it is tasty.
Here is the recipe.
Ingredients
3 cups of mix fruits of your choice.(I used Banana, papaya & Mango)
1 cup of orange juice
1/3 cup honey
¼ cup lime juice (or juice of 1 lime)
Method
First prepare the orange juice & keep it in a bowl.
Cut all fruits into bite size pieces & add to the bowl with orange juice. This will prevent discoloring of fruits.
Mix all together; cover the bowl with a plastic wrap or a lid.
Keep refrigerated for about 2 hrs.(you can prevent this step depend on the situation)
Before serving,
In a medium bowl, Whisk honey & lime juice together until smooth.
Spoon the salad into serving cups.
Drizzle it with honey lime dressing.
Serve & enjoy!!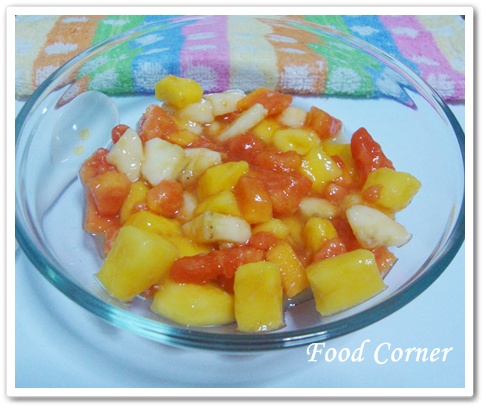 Sharing with
Cook Eat Delicious Desserts Event for March 2012 – Wholesome Desserts with no refined sugar or flour,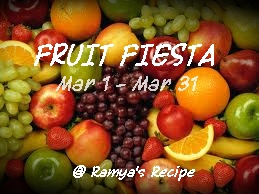 If you host a linky party,pl do not hesitate to link in appropriate pages

here