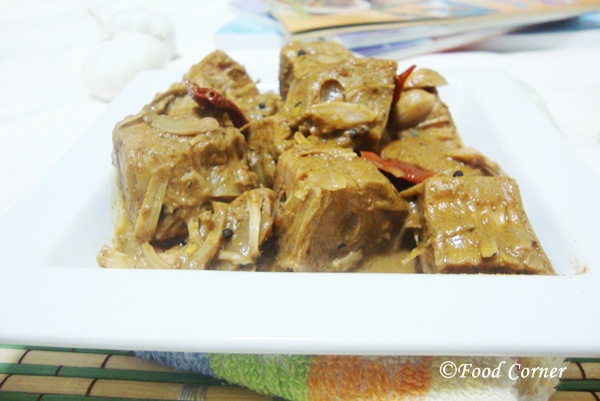 Polos curry
Polos Curry or Polos Maluwa is a Sri Lankan spicy dish popular among most of people. Polos is the common Sri Lankan name for Baby Jackfruit. This is one of our favourites too. Polos Curry tastes good when cooked with a good amount of spices. Recently I could buy Polos & tried it at home.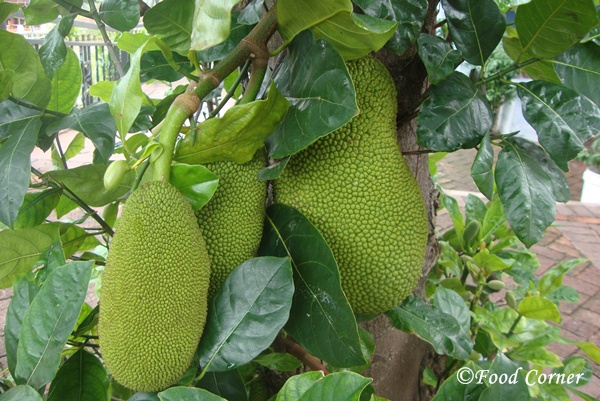 In Sri Lanka, this is mostly cooked in low flame for few hours & in an earthen pot. It is more delicious if it is cooked few hours before the meal. For that, I found my Slow Cooker as the best option. I have tried few more Sri Lankan recipes in Slow Cooker. They all came out good.I will post them soon.
Below is the Polos Curry Recipe with an option of trying it in Slow Cooker.Also check this polos curry recipe which I use grated coconut too in the recipe.It gives a bit different taste.But,we like it.If you look for more polos recipes from Sri Lanka,then try this Polos Achcharu which is one of the popular Sri Lankan Pickle recipes.

Ingredients
(1 medium sized polos is enough for about 5-6 servings)
1 no of Polos (Baby Jackfruit)

Spice powders
Other ingredients

1 medium sized onion sliced
2 pieces of goraka (gamboge) or (replace with 1 tomato or tamarind paste 1 tspn)
3 cloves of garlic chopped
1" piece cinnamon
2-3 cups thick Coconut milk
salt to taste
Piece of lemon grass (Sera)
Dry roast the spice powders until golden brown.Keep aside.
Remove the skin of Polos. Cut in to pieces.Cutting of Polos is not an easy process.
Tip:Apply cooking oil into knife.Use a good amount of used news papers below the cutting board.(Easy to clean after the process 🙂  )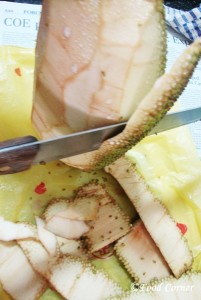 Mix roasted spices with polos pieces & keep aside.
Heat 2-3 tblspn of oil in a pan. Add mustard seeds once oil is hot. When mustard seeds are popping up, add onion, dried chili, garlic, Curry leaves, Pandan leaves(Rampe),Piece of lemon grass (Sera) into the mix. Also add cinnamon, cardamom & cloves.
When onions are tender, add the Polos into the pan & mix well.
Add thick coconut milk into the mix together with another 1 cup of water.
Add goraka or tamarind juice. Add about 1 tspn salt.Mix well.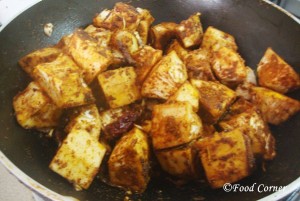 Method 1-Cook in same cooker
Cook Polos curry in very low flame for about 1 hour or until polos is cooked & gravy becomes thicker. Once Polos curry is ready, you can see oil is separated in the gravy.
Polos curry is ready to serve. However, this is more delicious if it allowed to rest for few hours before serving.
Note: Usually Sri Lankans like the reddish appearance of Polos Curry.To get this appearance,cook polos in very low flame for more hours.(at least 1-2 hours)
After mixing all as mentioned in under method above, transfer the ingredients into slow cooker & cook for about 5-6 hours or until Polos is well cooked.(in low settings)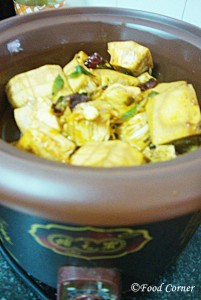 Polos curry is ready to serve.