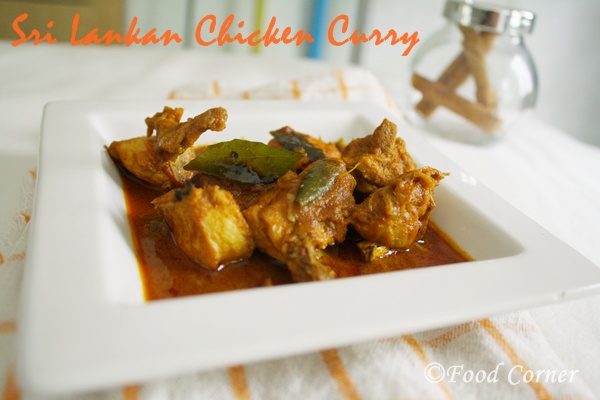 In this chicken recipe, I used raw curry powder and spices. So, the appearance is reddish brown. Check this Chicken Curry recipe which I used roasted curry powder and spices, which has a different taste and appearance. Make this curry with little bit gravy,so it will taste more.
If you like to try more easy chicken recipes,please check this post.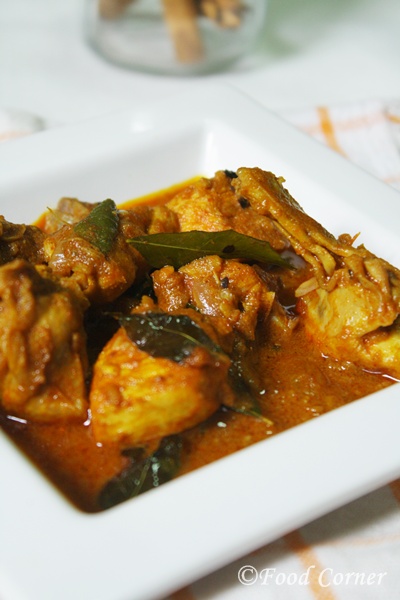 Sri Lankan Chicken Curry
Sri Lankan Chicken curry with raw spices
Ingredients: (for 2-3 servings)
Piece of a pandan leaf (rampe)
1 inch Piece of lemon grass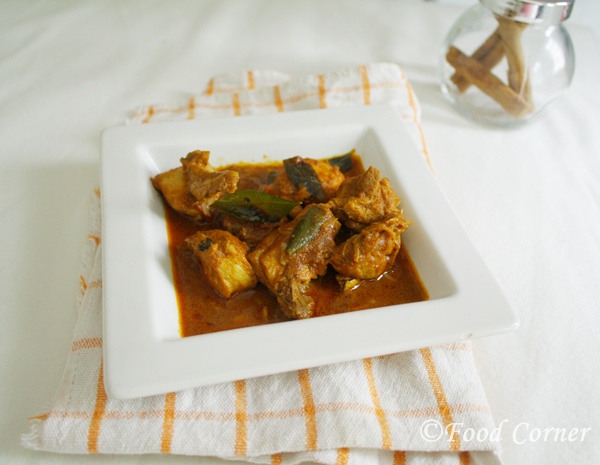 Wash and cut chicken into pieces.Mix all the spices mentioned above with chicken and Keep aside to marinate (or refrigerate for about 30 minutes)
Heat about 2-3 tbspn oil in a pan.
When it is hot, add mustard seeds.
When it is popping out, add onion.
Once onion are tender, add Ginger garlic paste,red chili, ,curry leaves, rampa ,lemon grass accordingly.
Mix well and sauté for about 1 minute.
Then add marinated chicken and mix well. Allow to fry well.
Then add tomato into this and sauté till tomato cooked well.(becomes like a sauce/paste).Once tomato is well coated with chicken,add ½ cup of water,Cover & cook in low flame for 15 minutes.