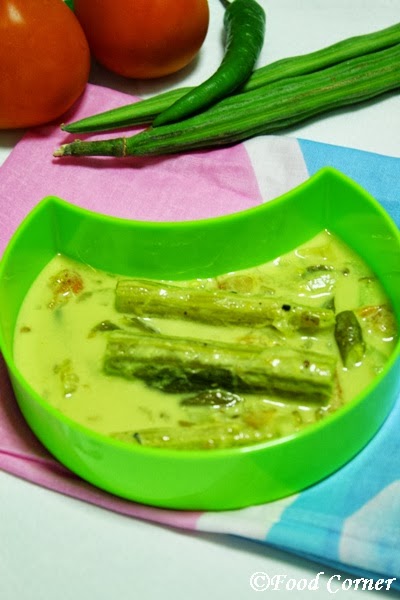 Drumstick Curry (Sri Lankan Recipes)
Drumstick Curry (Murunga Curry) I shared earlier is a simple Sri Lankan Curry recipe in thick coconut cream.In this recipe,I reduced the amount of thick coconut milk and instead added some thin grated coconut.Addition of grated coconut gave a rich and thick gravy which made this curry so special.
I hope you will enjoy this version of Drumstick curry (Murunga curry) in a Sri Lankan meal!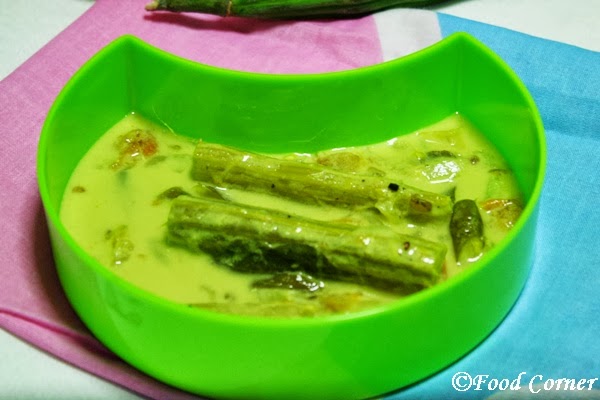 Murunga Curry (Sri Lankan Recipes)

Ingredients: (for 3-4 servings)
2-3 green chili sliced lengthwise
½ medium sized onion sliced
1inch piece pandan leaf/(rampa) –(optional)
1/2 cup thick coconut milk
3 tbspn fresh grated coconut
¼ tspn of mustard seeds-grinded
Wash & remove skin of drumsticks.
Cut it into pieces of about 3-4 inches.
Put drumsticks in a cooking pan & mix all other ingredients mentioned above.(other than thick coconut milk ,Grated coconut & grounded mustard)
Cook in low heat until drumsticks are cooked. Meanwhile,grind fresh coconut & mustard seeds into a thin paste.Once drumstick is cooked well,add thick coconut milk and stir well.
Then add the fresh coconut paste.
Adjust salt to taste.
Switch off the burner.
Serve with rice & other curries.