Ranawara tea is one of the popular herbal teas from Sri Lanka due to its many health benefits. In Sri Lanka, we are blessed with herbal tea varieties which are passed down from generation to generation. Some of the herbal teas are used as home remedies for some ailments. Ginger Coriander tea is such herbal tea which is believed to have power of preventing common cold.
While Ranawara leaves are good as a mallum, it's flowers are used to prepare herbal tea which is free from caffeine and with many health benefits.
Health Benefits of Ranawara Herbal Tea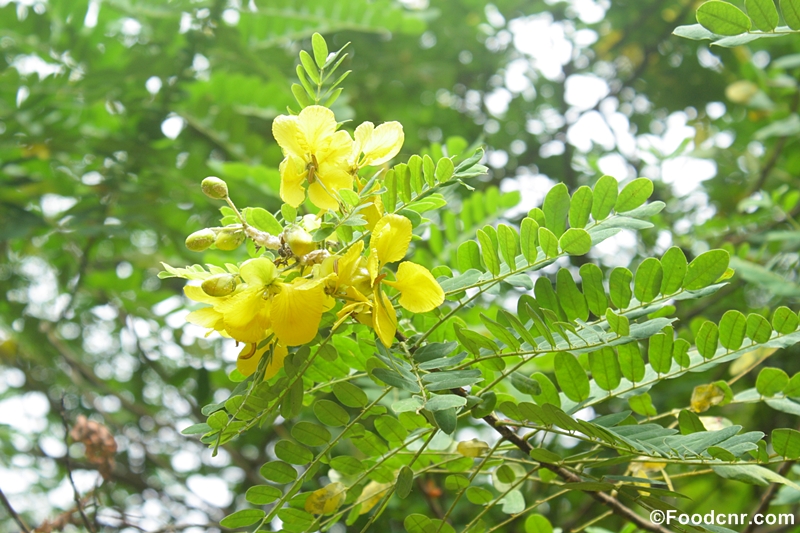 Ranawara flowers and tea has its health benefits to the body which helps anyone to enjoy a healthy lifestyle. Below are some of the popular health benefits of this tea.
free from caffeine. It is a natural drink which helps to hydrate your body.
helps detoxifying the body naturally.
promotes blood circulation.
well known for its ability to control sugar levels.
purifies the blood and popular as herbal tea that promotes clear skin
Reduce body odour and body heat
How to prepare Ranawara Tea?
Well, nowadays it is really easy to prepare a cup of Ranawara Tea within few minutes just by adding boiling water to herbal tea bags. There are many reputed tea brands available in Sri Lanka and online which is easy to buy these tea bags. Nothing to hide, I too buy such tea packets whenever we visit Sri Lanka. 🙂
However, below recipe is on how you can prepare a cup of Ranawara tea from scratch. The flowers of this plant are yellow in colour and those can easily make others cheerful. These trees are widely grown in the dry zone of Sri Lanka, specially in Hamabantota District. Beautiful Ranawara trees full of flowers are a common scenery whenever we visit southern province of Sri Lanka.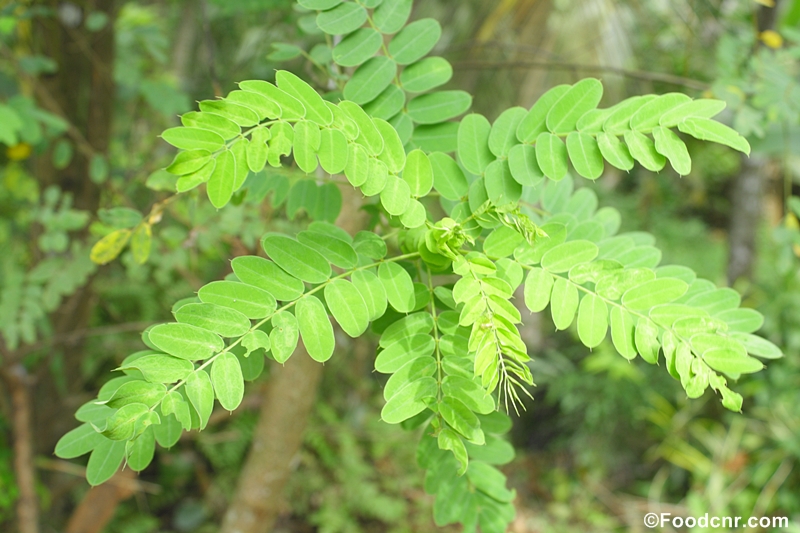 Luckily, there is a Ranawara tree in my mother in law's place, so I could easily capture the photos to prepare this post with actual experience on preparing Ranawara Tea from scratch from picking the flowers from our Ranawara tree.
The time I visited Sri Lanka for a holiday last year, I found my mother in law was drying some Ranawara flowers for preparing this herbal tea. In order to get the best taste, traditionally Ranawara flowers are sun dried for few days. When the flowers are dried, then it is time to boil with water in order to prepare the tea.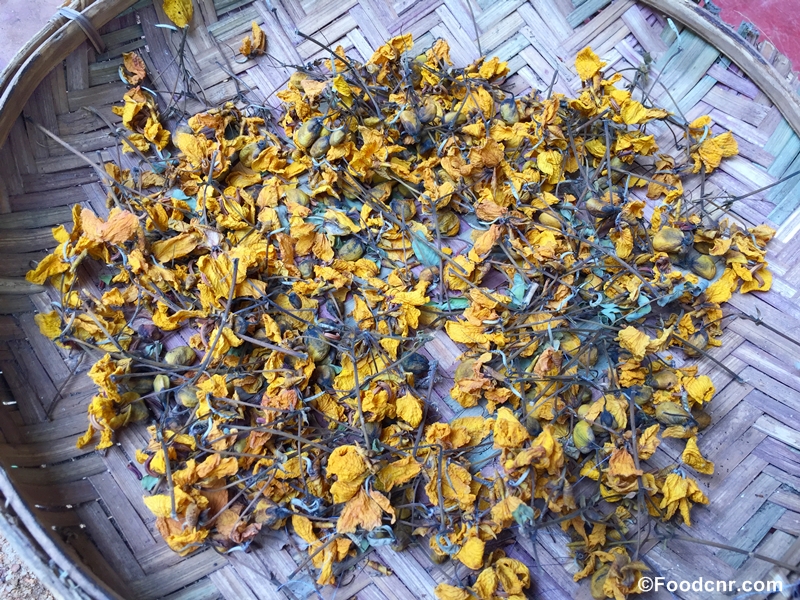 Recipe: Ranawara Tea (Herbal Tea from Sri Lanka)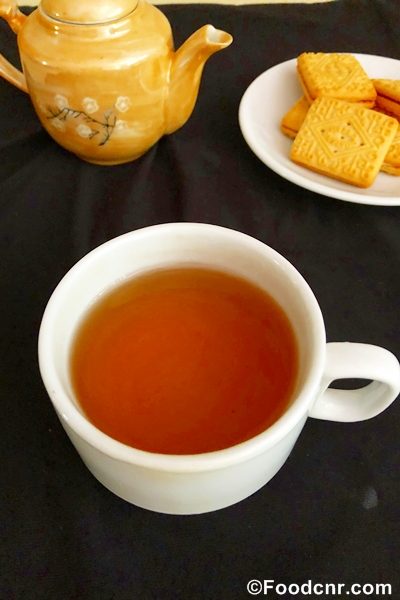 Ingredients
1 cup of Dried Ranawara flowers
2-3 cups of Water
Pieces of juggery as a sweetener
Method:
Wash and clean dried Ranawara flowers. In a pot add water together with Ranawara flowers. Boil in low flame until the water boils and liquid gets dark in colour.
Serve this herbal tea as a hot drink with a piece of juggery.
Do you like this herbal tea? Please share your experiences with such herbal teas.