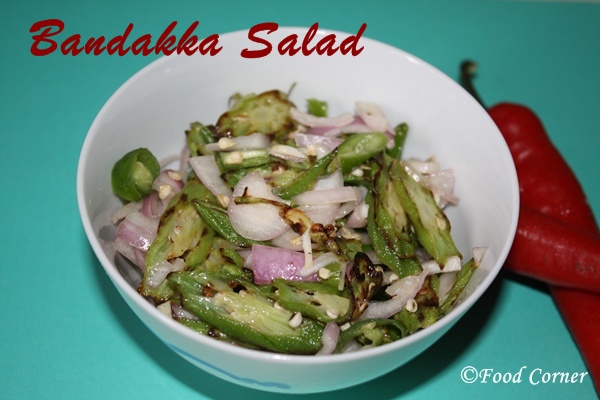 Bandakka or Lady Finger is a vegetable which has a watery taste. In Sri Lanka, we have different recipes with Bandakka (okra), however normally I cook another spicy dish if I cook bandakka. If not, it is difficult to match the taste of the meal. Few years ago I tasted Bandakka Salada in a buffet in a Sri Lankan restaurant. I cannot remember the exact location or name, anyway it was in Galle road between

Kaluthara and Colombo. That was really tasty. After that day, Bandakka Salada included in my menu time to time. For this recipe, adjust salt, pepper & lime juice as per your taste. Then, I am sure you would love Sri Lankan Bandakka Salada much!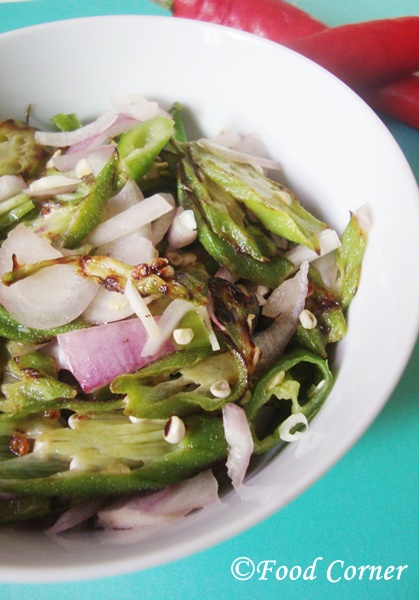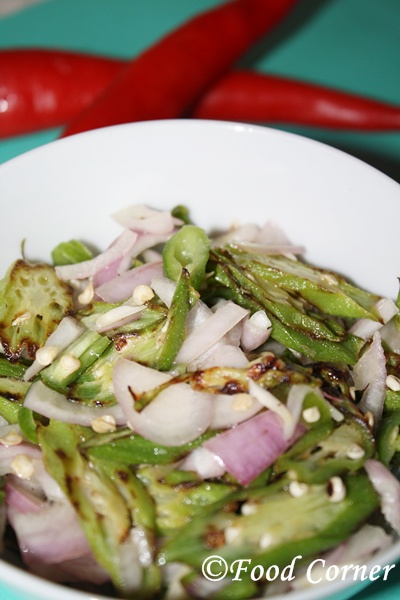 Ingredients (for 2-3 servings)
5-6 nos

bandakka (ladies fingers/okra)
1/2 tsp pepper powder or to taste
Slice bandakka (ladies fingers/okra).Heat a flat pan. Add oil onto it.
Slightly pan fry ladies finger slices. Do not over fry. Maintain the green colour of it.
In a bowl mix fried okra, green chilli and onion.
Add salt & pepper. Also add lime juice & mix well.
Sri Lankan Bandakka Salad is ready to serve. This is matching with plain rice & other spicy curries.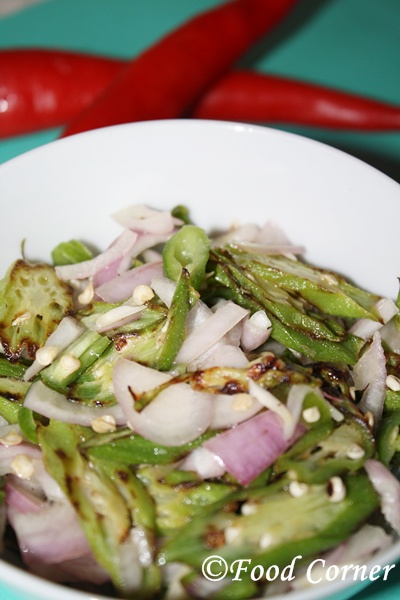 This is another recipe from me for the ongoing event Cook like a Celebrity Chef
Send your recipes soon….