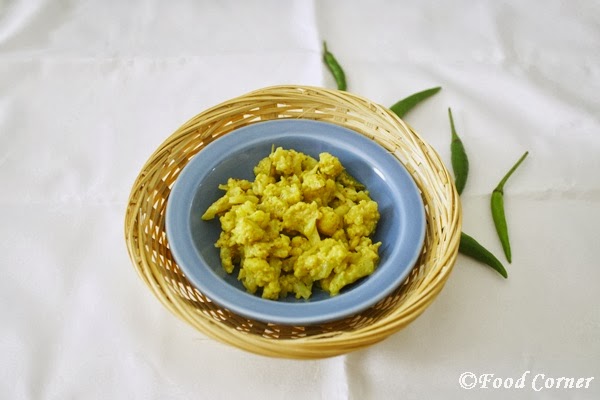 Cauliflower curry is popular at my home and I cook it frequently. Anyway I use few different methods to cook Cauliflower and this is one of the methods. In this cauliflower curry I use green chili and therefore the curry is not much spicy. Also appearance is yellowish with the creamy appearance of coconut milk.I don't use thin coconut milk as of many Sri Lankan recipes, instead I cook this curry in thick coconut milk till the gravy becomes dry.
This curry well goes with rice or even with roti. Try this curry, also don't forget to check this Cauliflower curry, which is bit spicy.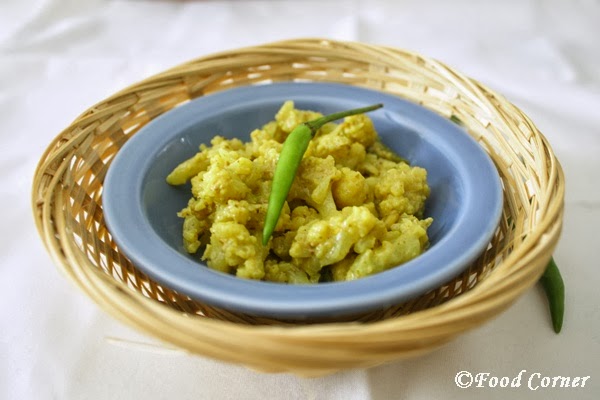 Ingredients: (for 3-4 servings)
2-3 green chilis sliced lengthwise
½ medium sized onion sliced
1inch piece pandan leaf/(rampa)/(optional)
Wash & remove cauliflowers into florets.
Put all cauliflower florets in a cooking pan & mix all other ingredients mentioned above including thick coconut milk.
Cover & cook in low heat until it is cooked.
Add some water if required.
Serve with rice & other curries.
This curry tastes much as a dry curry.