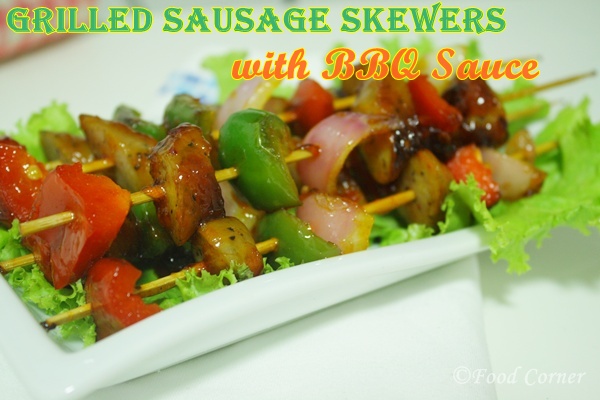 We always like food on a skewer. It is fun to eat. This week we had a long weekend in Singapore, but didn't plan to travel anywhere other than nearby places. I prepared this BBQ skewers for an evening and it was a really simple and yummy treat to spend an evening.
I used green and red bell peppers with onion in skewers together with sausages. Bell peppers added a nice colour and some spiciness for the Sausage skewers.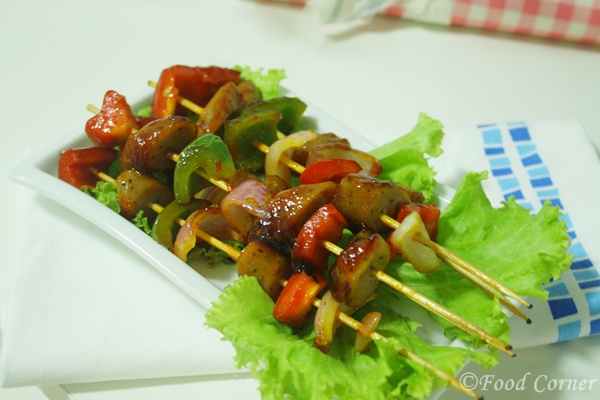 Try this Grilled Sausage Skewers with BBQ Sauce, I am sure family & friends would like it!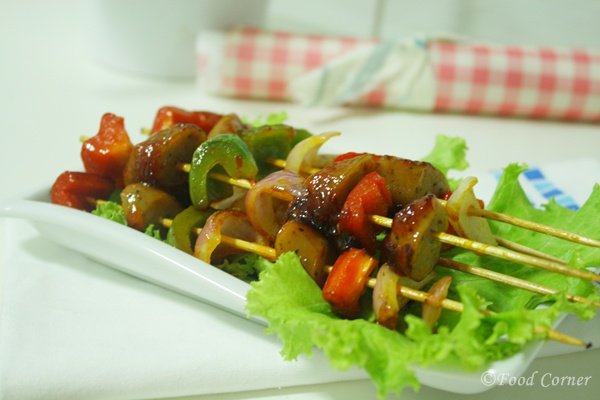 Here is the simple and easy recipe for Grilled Sausages on skewers.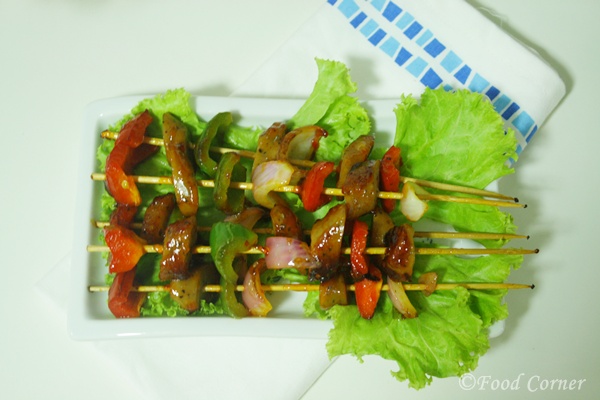 Slice sausages and mix in ½ of the quantity of BBQ sauce. Cover, and marinate in the refrigerator at least 1 hour.
If using wooden skewers, soak them in water until other ingredients are prepared.
After marinate, thread pepper, sausage and onion onto skewers.
Cook on the prepared grill until sausages are evenly brown and vegetables are tender.
Time to time brush each skewer with the remaining BBQ sauce.
Make sure not to burn by turning the skewers.
(Tip: instead of a grill, you can cook this over a hot skillet too)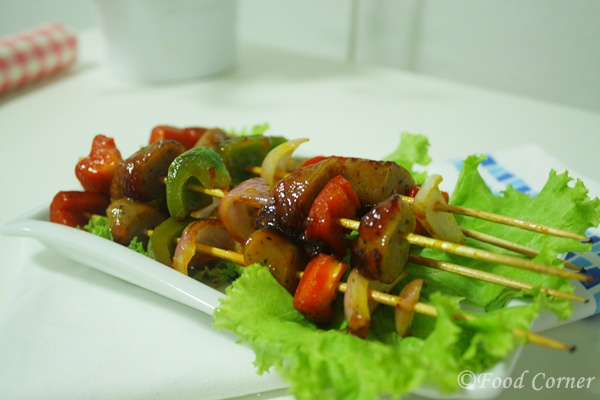 Sharing with most of these link parties
Sharing with most of the link parties linked
here